The Freedom to Create Poetry
BUNICII MEI
Petra Irina Popa
I. Copilăria,
Frumoasa etapă a vieții,
În care veselia
Ocupă locul tristeții.
Darul nestemat al copiilor
Ș-al lumii altar,
Îl reprezintă bunicii,
Un tot unitar.
Ca prin vis îmi amintesc
Clipa însemnată,
În care o promisiune ne-a unit
Spre calea luminată.
Au promis, în lacrimi,
Că mă vor îngriji,
Că mă vor feri de rele,
Ei fiind cei care au luptat
Pentru împlinirea șansei mele.
Copilăria mea
A fost una minunată.
Plină cu tot ce și-ar dori un copil vreodată:
Jucării, hăinuțe cumpărate de părinți,
Dar îngrijite și călcate de iubitorii bunici.
II. Stelele sunt prea puține
Pentru a le mulțumi,
Au reușit să mă crească
Cu tot ce au avut mai de preț:
Iubirea le-a fost calea,
Neavând vreun interes.
Niciodată nu voi uita
Privirea caldă a bunicii mele
Sau glumele nesărate ale bunicului,
Ce întreceau până și poemele
Celui mai talentat artist.
III. Bunicii sunt piesele de puzzle lipsă,
Care formează întregul,
Ei reprezintă universul,
Construindu-ți calea luminoasă.
​
Străina fără ȚARĂ
​
Andreea Florina Neagu
​
Ani de durere și de lacrimi,
De sărăcie și de patimi.
Oamenii pleacă în străinătate,
Ca sa aibă copiii lor de toate.

Părinții mei, același lucru au făcut,
Eu, pe pământ străin m-am născut.
Iubesc această țară, acest popor
Dar ei îmi spun "străina", că nu-s de-a lor.
​
Deși eu simt că asta-i Țara mea,
Nu mă înțelege nimenea.
În pribegie,
Într-o duminică la prânz, la masă,
Părinții mei au hotărât:
Mergem "acasă" !
​
Ajunsă "acasă" am crezut că o să-mi fie bine
Până am auzit zicând de mine:
- Cine-i copilul ce se joacă în drum?
- Este "străina" care a venit acum.
​
Sunt străina fără țară
Nici acasă, nici afară!
​
Me
Yesterday,
Today,
Tomorrow.
Who knows me better?
​
Earth Now
Lidia Gabriela Ivan
It's sad to see Earth full of garbage
To see that people don't acknowledge
The importance of what we're doing
And the effects we're not assuming.
Recycling is seen as an useless thing
But if you want to keep the Planet breathing
You have to carefully choose
Between ignorance and reuse.
​
DORINȚA
​
Petra Irina Popa
La lumina lumânării
Pâlpâie ușor
Un glas stins de copil
Ce tremură pe covor.
Stăruiește să rămână treaz,
Să nu piardă vreun moment,
Chiar dacă lacrima de pe obraz
Îl rănește vehement.
Copilaşul se ridică și priveşte trist afară.
Află cu stupoare că zăpada-l înconjoară.
Atinge înfricoşat pătura de nea cu o urmă de speranţă-n suflet,
Deși aleanul îi smulge incă un plânset.
Balconul căsuței sale îi oferea
O imagine vie spre lumea
Care forfotea de zor
În întâmpinarea unui călător,
Ce a cutreierat mapamondul,
Spre bucuria copiilor.
Copilaşul îşi doreşte, punându-și sufletul pe tavă,
O casă ca-n poveste și o masă caldă.
Admiră cu tandreţe familiile unite,
Dorinţele sale fiind arzânde, infinite.
Inima-i frântă și de o maturitate cruntă,
Deşi frăgezimea-i ochilor albaştri inundă
Un amalgam de sentimente şi visuri pure
Ce reprezintă copilăria pierdută pe o apă tulbure.
Însă spiritul Crăciunului i-a dat putere,
Şi cu respiraţia întretăiată, în aşteptare,
Și-a ridicat privirea spre cer,
Nemaiținând cont de ger.
Dintr-odată stelele l-au răscolit,
Strălucirea lunii l-a amuțit,
Iar cerul parcă i-a zâmbit.
O umbră a apărut în fața sa
Și i-a șoptit:
- Copile, dorințele tale s-au împlinit.
Acesta a făcut un pas în spate
Și a privit în jur uimit:
Jucării, hăinuţe și ghetuțe stăteau ghemuite pe podea,
Însă cel mai important lucru a fost
Familia care s-a strâns în jurul mesei pline
Și toţi au închinat și au mulţumit
Pentru darurile ce le-au făcut inima să suspine
De bucurie.
Bradul lua viață în bătaia luminițelor,
Globulețe și bomboane împânzindu-l peste tot.
Steaua dăinuia în vârf precum o regină,
Ce veghează supușii și îi alină.
Copilașul simți îndată mirosul bucatelor sfințite
Pe care mama le-a pregătit pe nesimțite.
Masa plină cu sarmale, cozonac, plăcinte și tobă
Aştepta cu nerăbdare să fie pusă la probă.
Pe când toţi se minunau de decorul incredibil,
Colindătorii apărură și bucurară sufletul sensibil
Al familiei abia reunite
De un spirit cald și bun,
Pe numele său - Moş Crăciun.
Iată,
Odată şi-odată dorinţele se împlinesc
Iar oamenii nu trebuie să uite cât trăiesc...
Că Moș Crăciun există!
​
We need a Green Life
​
Silviu Andrei Preda
​
We need a green life,
And no, not that way
Anyway...
I'm talking about the environment
And what compose it
The deforestation that are hurting it.
They are doing that for money, illegally, obviously.
​
All that I'm telling you are just true things
And all depends on what to do for this.
Everyone say that they care about it,
About global warming and pollution,
But you still accepting all of this.
​
You let them eat the cover of the planet
Like the moths do with the wool.
The oxygen misses, I guess from our brains too
That's why we are so ignorant,
And me, and you.
​
Unde ești?
​
Când îți aud glasul
Ridic capul și te caut cu privirea.
De ce drumurile către tine
Sunt atât de întortocheate
Și nu duc nicăieri?
​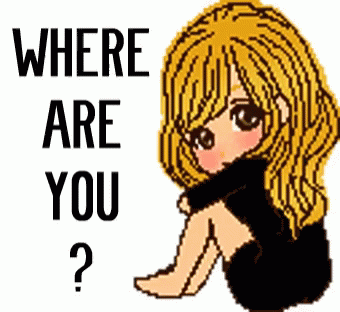 Love yourself

Lidia Gabriela Ivan

I don't remember the first time
I said "I'm proud of myself",
Nor the last time I said "you did a good job".
Is that hard to appreciate my efforts,
My struggles and myself?
Many people are telling me
"You'll be fine, don't think too much",
But the truth is that I can't.

I have to escape from this bad dream,
I want to be myself again.
Smile for me, for yesterday, for tomorrow,
For the birds who are singing endless songs,
Smile for the future who is still waiting you...
Because, oh dear, it will never be to late to realize
That loving yourself is a priority.
​
Powerless
Andreea Florina Neagu

A better future.
That's all they say.
And just like a computer
We always obey.

But as you get older
And taste the saltiness of life.
You realise you'll only get a cold shoulder.
And this bitter truth hits you like a knife.

The people who once told you
To keep fighting for your beliefs
Are now stepping on us with their big shoe
And treating this problem like it's a reef.

What should I do now?
No one ever prepared me for this.
They broke their vow
And now we are stuck in this dark abyss.

I'm reaching my hand for help
But it's still not good enough.
Even thought I yelp.
The adults still think it's a bluff.

This is not the future I dreamed of
It's more like a nightmare.
I failed everyone, including myself
And now I became Powerless...
​
The Secret of Chocolate
​
Petra Irina Popa
A very long time ago
The Spanish conquerors
First tasted cacahuatl,
A spicy drink made
From the beans of
The cocoa tree.
​
But they were
So jealous that
They kept it
A secret for
Nearly a hundred years.
​
After uncountable experiments
They discovered its rich taste,
And the milky drink
We know today
Has started the chase.
​
The cocoa production became
A profitable industry.
Later, the solid chocolate
Joined the game
And as a result of improvements
In transportation facilities.
​
Chocolate became
A world-wide product
Which gives pleasure
To millions every day.
​
Eat to relax
​
Petra Irina Popa
​
Eating healthy foods
Helps us to live longer
And to ward off the
Danger of heart disease.
​
A healthy lifestyle includes
Regular exercise and
A diet with lots of fruit
And vegetables.
​
Not only it keeps the doctor
Away
But also makes us feel
Good.
Being in good health is
An important way to reduce stress.

Also, food has an influence
In our moods.
If you want to feel calm
Bread, rice or cereals can help you;
And if you need to feel relaxed
A glass of milk can help you too.
​
​
You are what you eat
Popa Petra Irina
If you wonder why you
Don't lose any weight,
If you eat all the right foods
And do plenty of exercise,
You are in the perfect place
For a little chat-chat.
​
After your hot drink,
Think about an early
Morning workout.
This will help to elevate
Your energy levels and
Keep you alert all day long.
​
The best time
To start exercising
Is half an hour
After you open your eyes.
​
Now the funny part has come:
Eating just three meals a day
Makes the body store
More food as fat.
​
The secret of burning fat
Is to eat
Little amounts at
Regular intervals.
Throughout the day,
If you keep away
From unhealthy food like
Ice cream and chocolate
It will give you
More energy.
​
And remember:
It is very important to eat
Lunch earlier than later.
The later you leave it,
The earlier it will fill up
On fast food to satisfy your hunger.
​
​
Our environment
Petra Irina Popa
Our environment is affected
By our daily actions.
The earth is plagued with land,
Air and water pollution.
Deforestation, nuclear waste,
Acid rain, global warming,
These are some of the problems
We face on earth on a daily basis.
First of all,
We should overcome to see a tomorrow
And guarantee our descendants
A healthy life.
Take advantage of public transportation,
Walk or ride bikes whenever possible,
Buy organically grown vegetables and fruits
Or grow your own.
We should conserve energy and water
As much as possible.
Dispose of toxic waste properly
As well as not using herbicides and pesticides.
Let's protect the water we drink,
The air we breath,
And the soil we use to grow
Our food.
Evergreen

Lidia Gabriela Ivan

My mind is always tangled in thoughts
Ideas are usually coming to me from nowhere
Like a cherry blossom in spring,
My heart beats faster when I think.
​
Is such a marvelous thing
To be able to learn new things
To analyse and make a choice,
To speak yourself in front of all.
​
I'm so grateful for all those things that happened to me,
It helped me be who I am today,
And that's why, for the eterenity
My soul is evergreen.
Healthy nutrition
for a safety life
​
Petra Irina Popa
​
Eat smart, enjoy your food,
Always dream about something good.
Healthy eating gives you energy,
It boosts your mood,
Instead of feeling misery.
Don't let other people fool you,
If you don't know what to do,
Find some experts who wish your best
Let them tell you what to do next.
Daily exercise and weight control,
Whole grain foods at most meals,
Some plants oils,
Vegetables in abundance,
Fruits, 3 times/day,
Nuts, legumes,
Fish, poultry, eggs,
Dairy or calcium supplement
And some red meat to make your day.
La famiglia
Andreia Loredana Milea
Non esiste nulla al mondo
Che ti renda piú folle
Del vivere in famiglia,
O piú felice, o piú esasperato,
Oppure piú sicuro.
La famiglia rappresenta lo specchio
In cui Dio ci si guarda dentro
E nel quale puó osservare i due miracoli
Piú belli che ha fatto:
Donare la vita e donare l`amore.
Avere un posto dove andare
Significa avere una casa,
Avere qualcuno da amare
Significa avere una famiglia,
Avere entrambe le cose
É una benedizione.
Senza una famiglia,
Ogni persona
Tremerebbe di freddo.
​
Doar un vis…
Andreea Florina Neagu
Pace și justiție…
Este tot ce aud în jurul meu.
La știri, acasă, chiar și pe drum,
Mai mereu.
Însă nimeni nu și-a pus întrebarea:
Chiar asta vrem?
Am stat şi m-am gândit:
De ce nu luăm niște măsuri?
Însă răspunsul m-a lovit extrem de crunt.
Societatea în care trăim acum,
Este plină de oameni delăsători.
Acele persoane care,
Jurau că și-ar da viața
Pentru aceste valori,
Fug asemeni unui ghepard,
Când responsabilitatea e prea mare.
Toți ne dorim același lucru,
Şi totuși ne este greu,
Să respectăm simple valori ale
Umanității.
Pace și justiție
Ce vis frumos!
​
Gender equality
Lidia Gabriela Ivan
How will it be if we were
Just like in the beginning
When we were all just the same.
We were like brothers,
Never looking down on each other.

We need to realize that we are equal,
That we are nothing better than the others,
And that we are all human beings
That are only searching for love.
​
THE STORY OF A
LITTLE FISH
Andreea Florina Neagu
In this dark abyss
There is a string of light.
Full of hope that may never die.
Even though my home has changed
And times are getting rougher
I'm never going to lose my faith.
Those cruel humans
Keep throwing things at us.
Slowly killing everyone.
But here I am, almost out of breath
Praying for a better outcome.
Please humans, hear my prayer
And stop poisoning the sea.
The deep blue waters
Are getting colder and colder
Oh Lord, is this how it's gonna be?
​
​